It's Type Time! 🚀
Hey there!
Welcome back to a more typical issue of The Roundup. If you're new here, I hope you've received our welcome email(?) If not, let me know! If yes, great! We're best friends now.
Jokes aside, we try and stick to a theme every issue, and discuss how it relates to typography. This week, however, we're going to talk about a bunch of things, including (as promised on Twitter) some very exciting announcements! So, I guess it's still atypical(?) Let's get into it—
---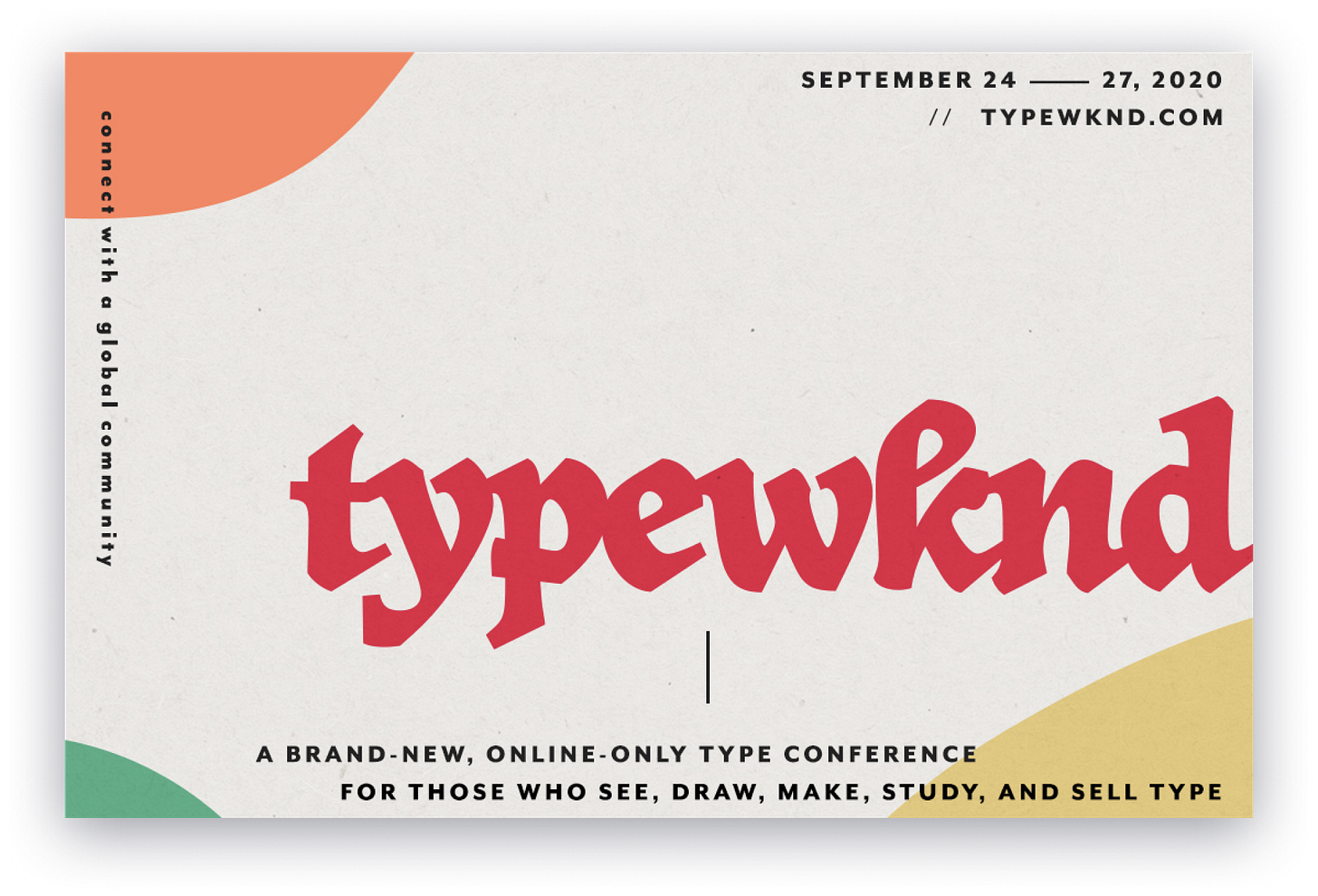 🎙 tiptoptypetips at
TypeWknd
! 🎙
Happy to share with you all that I'll be speaking and conducting a quick Q&A at TypeWknd.
Over a dozen issues and 1500 subscribers across the world, I've learnt a lot about running a type-themed newsletter. Now, 2 years in, we're quickly approaching the launch of tiptoptypetips.com— an online publication housing the type newsletter - The Roundup, resources, a blog and the tttt community for like-minded enthusiasts, designers and typographers. I hope to share my learnings through all this, my process of collection and curation, and the way ahead.
The conference will be held on the (as the name suggests) weekend of Sept 24—27th. The session will be free to watch and attend. I'll be sharing more details, including the link to my session soon, but I really hope you'll be able to join and represent the tttt community! :)
Announcement 1 of 2, done! 🙌
---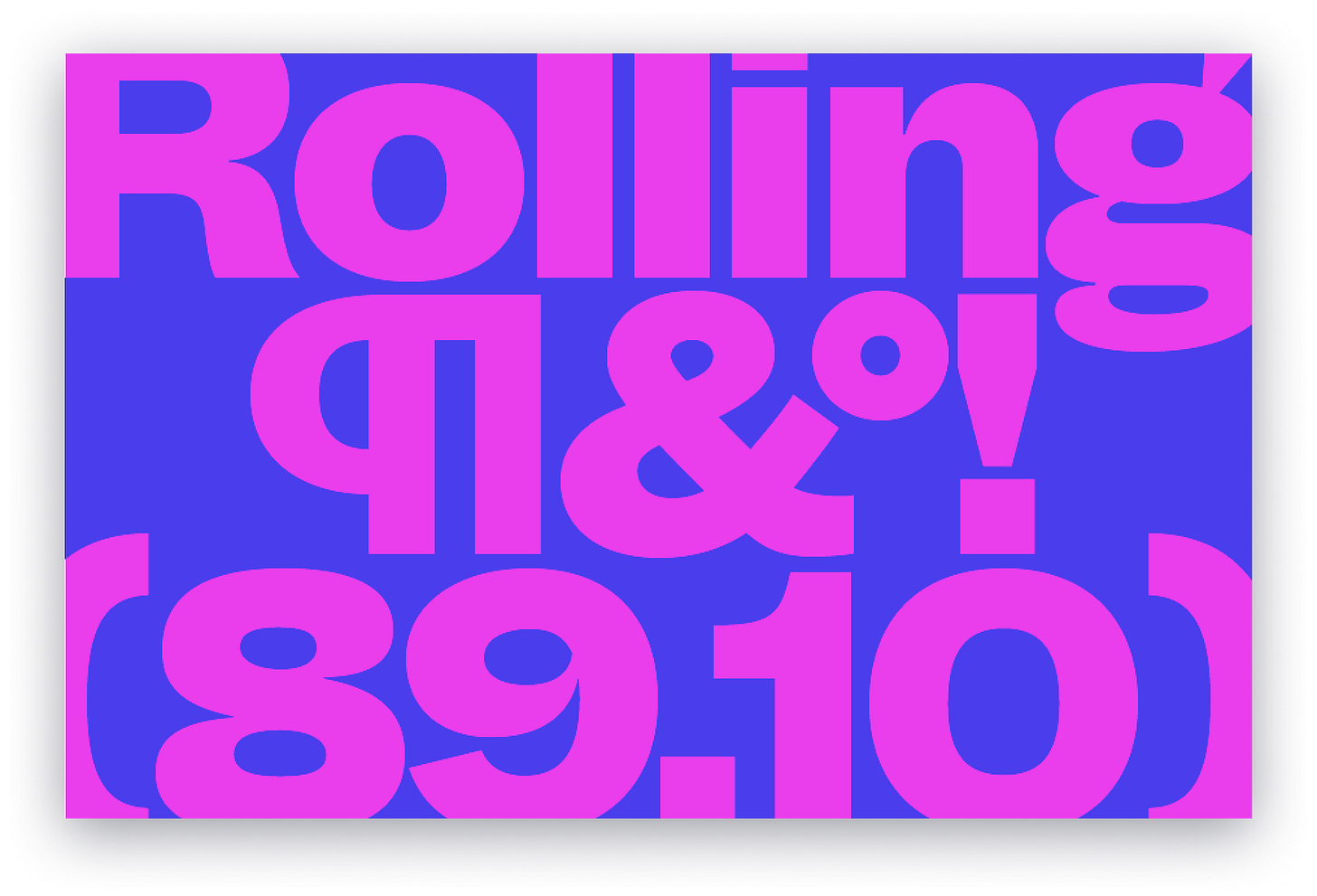 ✨ Minty Fressshhh ✨
MINT GROTESK. Designed, I would assume with love, by Love Letters, Mint is a WIP typeface for sale on Future Fonts (and it's a deep cut if you know how much I love and won't stop gushing about Future Fonts). The typeface is described as:
Built like a workhorse yet playful like a kitten, Mint is a display Grotesk with an eccentric personality.
And I concur! Let me tell you how I know. I've been using Mint Grotesk for every bit of the new website, and dare I say, it looks smashing. It works well on screen, as titles and body. I highly recommend it to Grotesk-lovers, such as myself, and anyone looking to use a serious typeface with just the right amount of personality, such as myself.
Humour me.
---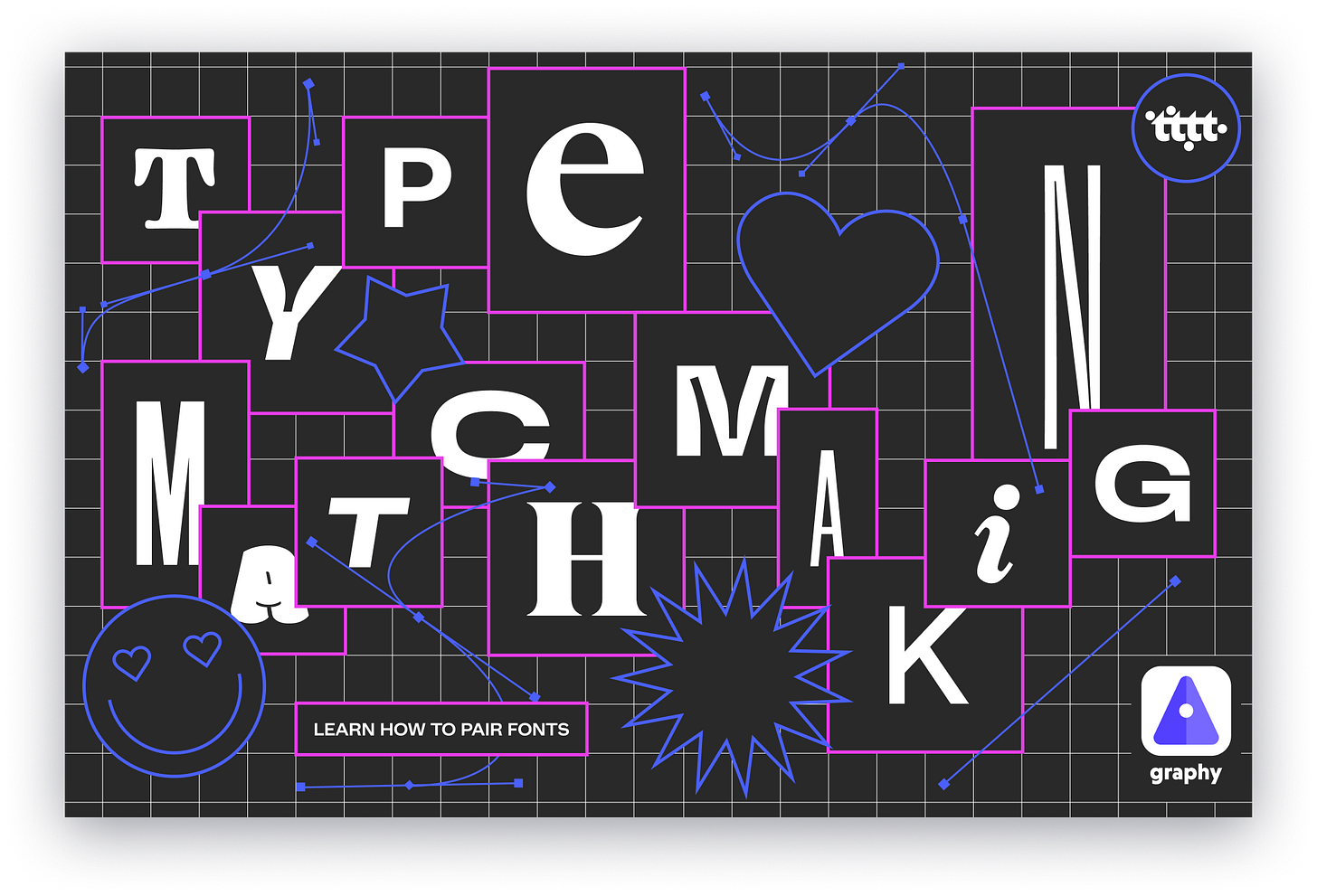 🔠 Type Matchmaking: Graphy (Coming Soon!) 📱
TIME TO PLAY MATCHMAKER! I'm creating and publishing my first ever guide to typography, on Graphy! Graphy is a new product working to improve our reading and learning experience by making it rich with engaging & interactive content.
My Graphy, called Type Matchmaking, is all about typography, specifically becoming proficient in the art of typography and making informed typographic choices. We're just a couple of days away from its launch, when it'll be live on the app to purchase and watch! The first chapter is about learning the language of typography, and I'll be releasing new chapters every other week. In the meantime, do watch the trailer here and download the app to get it first!
Announcement 2 of 2, done! PHEW 🥵
---
And that's it, folks. This was a big one for me. Hope you enjoy all the upcoming content! I've put my heart and soul into it :)
Thanks again for subscribing!
Talk soon.
🌈 Sneha.